13 Best Zombie Games On PlayStation 4 And PlayStation 5
Want to know which PlayStation 4 and PlayStation 5 zombie games are the most fun and scary? Stop looking, because we have the best games for killing zombies.
Video games have had zombie and end-of-the-world stories for a long time, but they've never looked better than they do on the PlayStation 4 and PlayStation 5. With the amazing refresh rates and great performance of these systems, you sometimes feel like you're right up against the undead in real life.
Some zombie games are really scary, but others make zombies into funny or even funny characters. Other PlayStation 4 and PlayStation 5 zombie games might not have the best graphics you've ever seen, but they bring zombies to new game types, like road trip games. If you want to play the best zombie games on PlayStation 4 and PlayStation 5, there's no need to look any further.
Days Gone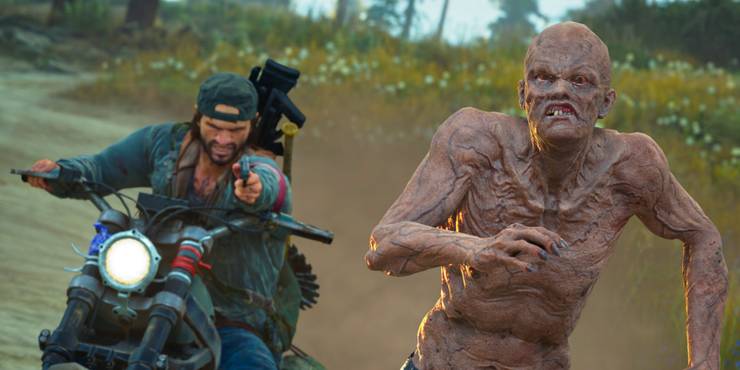 Days Gone is an action-adventure game that takes place in Oregon after the end of the world. You play as Deacon St. John, a biker who is looking for his wife. He used to think she was dead, but he just learned that she might still be living, so he's determined to find her.
This means you have to walk around the open world, which is full of zombie-like animals. You're lucky to have a motorcycle because it gives you a good way to get around. And if things get nasty, you have guns to kill the monsters.
Dead Island 2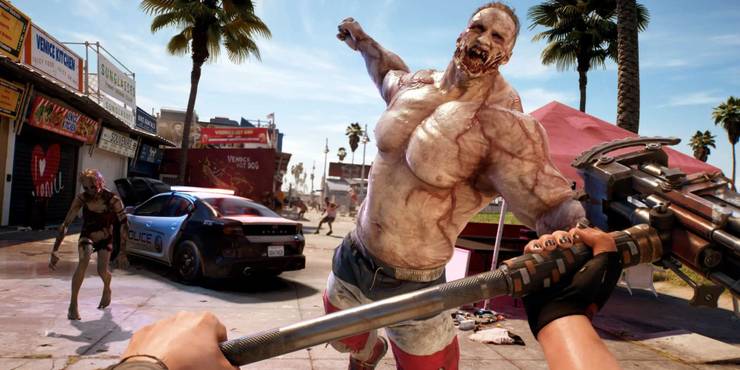 Players and reviewers didn't like the first Dead Island very much. The reaction to the sequel, on the other hand, is much better.
It is an open-world first-person game set in Los Angeles. Still, L.A. looks a little different because there are so many zombies there now. These creatures make it hard to travel around the world. You can get around or through them thanks to the many tools and skills you can use.
The Walking Dead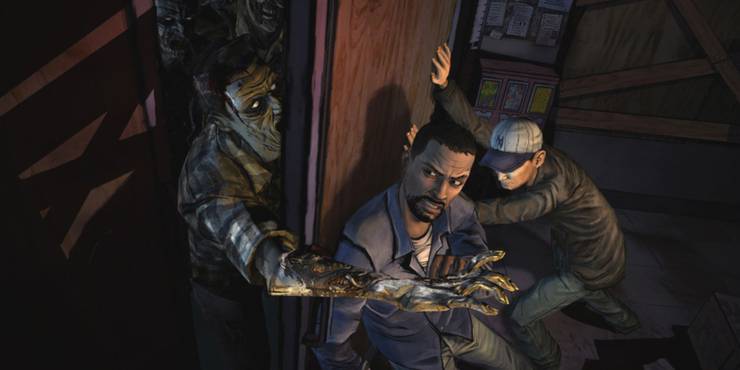 The Walking Dead is a different kind of zombie game because it's more of an adventure story than a scary game. This means that you can connect with things, do Quick Time Events (QTEs), and make choices.
Some of the choices you have to make are really important because they change how the story goes as a whole and how certain scenes go. In fact, these decisions can mean the difference between life and death, so there are some tough ones. The story you are changing is about a little girl named Clementine who is stuck in a world where zombies have taken over. She is just a scared kid when you first meet her, but she changes a lot as the seasons go by.
The Last Of Us: Part 1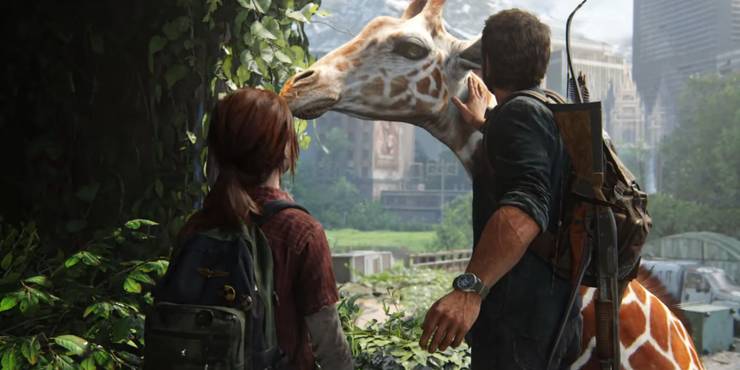 The original version of The Last of Us, which came out in 2013, is still fun and looks great, but the new version for the Playstation 5 is amazing.
In The Last of Us, Joel is the only person left alive after a zombie apocalypse. He is with Ellie, a young girl who is immune to the virus that makes people into zombies. Even though they aren't zombies, the Cordyceps Brain Infection has changed the "infected" in the game. The PlayStation 5 remake has a world that has been painstakingly detailed, smooth animation, precise controls, and many choices that weren't in the original.
Resident Evil 2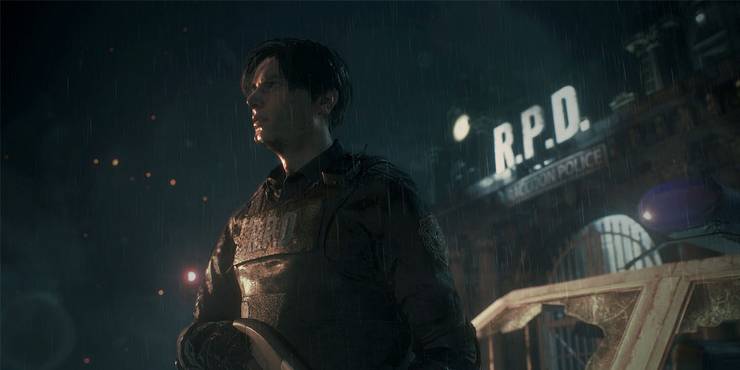 Resident Evil 2 was first released in the late 1990s for the PlayStation 1. In 2019, it was made again for the PlayStation 4. The remake is just as scary as the original, but the images are better and there are more places to explore.
You can play as Leon Kennedy or Claire Redfield. Then, you try to get out of Raccoon City after a biological weapon made by the Umbrella Corporation turns its people into zombies. Most of the story takes place in an abandoned police station that is full of zombies. After the Resident Evil series took a few wrong turns, this game went back to what made the series great.
Dead Cells
Dead Cells came out in 2017, and it's a game that doesn't get as much attention as games like Castlevania. But the game is hard. You can expect to go through levels many times. As you slowly move through the game and find new tools and skills, each small step will make you feel like you've won a big battle.
You play as the Beheaded, a creature that owns dead bodies. The game takes place on an empty island. If you die while acting as a possessed body, you will go back to where you started and have to find another corpse. The beautiful but very hard game is a fun way to push yourself. Even though you lose a lot in Dead Cells, it's a fun zombie game.
Undead Nightmare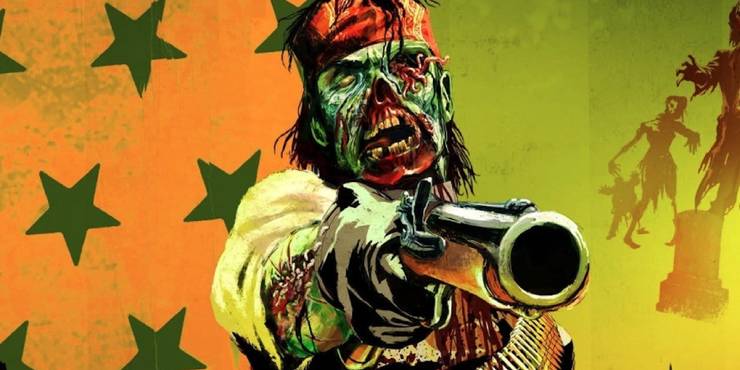 Undead Nightmare is an add-on for Rockstar's hit game Red Dead Redemption that came out in 2010. It has a single-player story and multiplayer options that take the zombie genre in a silly direction. The game was first available for Playstation 3 and Xbox 360. It can now be played on PlayStation 4 and PlayStation 5.
In the story, John Marston goes on a quest to find a fix for his wife and son, who have become infected with zombies. Undead Nightmare is a funny take on Red Dead Redemption, which is a huge playground. Some zombie games are scary, but Undead Nightmare is a fun campaign that you should play even though it isn't a full game.
Dying Light: The Following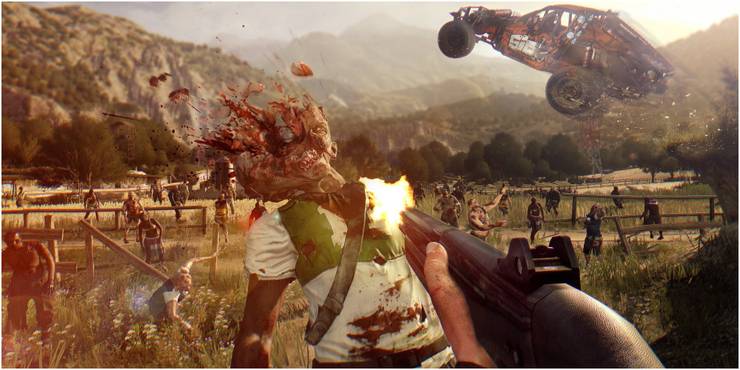 Dying Light: The Following, which came out in 2016, is the sequel to Dying Light. Even though the Dying Light series has a lot of great games, The Following is the best one so far. You play as Kyle Crane, who, after hearing that there might be a fix for a zombie virus, goes to find out if there is one.
The game doesn't have as much climbing as the first Dying Light. Instead, it has more vehicles. But if you want to kill zombies, you can do it best with cars that you can change. Overall, it's a fun game with good graphics that puts a fun spin on the zombie theme. Plus, the story ends in a way that makes you want to play the rest of the games in the series.
Call Of Duty: Black Ops 4
Call of Duty games have had a Zombie mode for a long time. Since Call of Duty: World at War, a lot of people have loved facing zombies in these first-person shooter games. Black Ops 4 is not a great game because it has some small bugs and uses maps from earlier Call of Duty games. But the game has a great mode for zombies.
First of all, it has two different zombie stories. There are also three maps in the game: the RMS Titanic, a Gladiator ring, and a remake of Black Ops 2's Alcatraz Federal Prison. Because of this, Black Ops 4 is a nice addition to the series, and it has more maps than Black Ops 3.
Dead Rising 2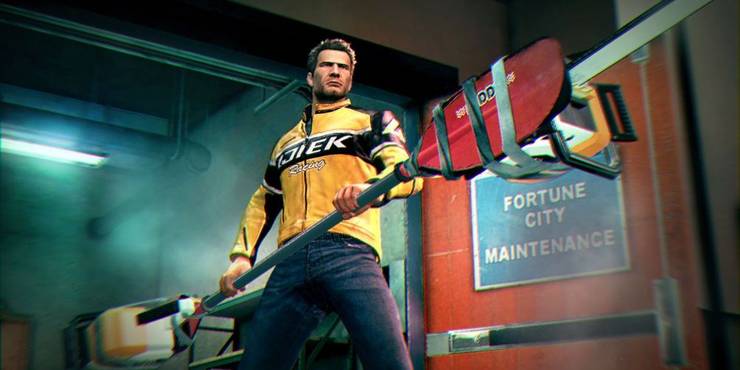 Dead Rising 2 is the sequel to the first game and probably the best one in the series. It takes all the good parts of the first game and adds a few new things to make it feel like a new game. In the sequel, one of the most important new features is that you can combine things you find in the mall to make deadly weapons. (Anyone for a snowball cannon?)
You play as Chuck Green, a motorcycle racer who goes to Fortune City, Nevada, to take part in a game show where people kill zombies for money and fame. This takes place a few years after the first game. Of course, this causes a big spread, which means that hordes of zombies are all over the place. You spend the whole Eggy Car game waving at them as you try to find a way out of the area full of zombies.
Plants Vs. Zombies: Garden Warfare 2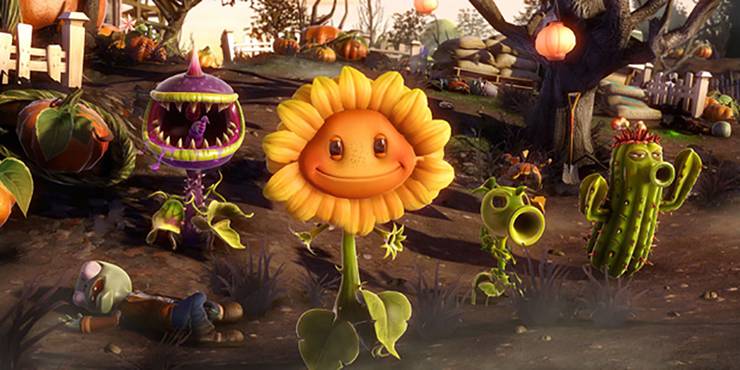 The best of the Plants vs. Zombies games is Garden Warfare, which adds more color and fun to the zombie theme. The game can be played by one person or by more than one.
After the first Garden Warfare, Dr. Zomboss talks to a future version of himself and gets his hands on the Z-mech, which the Zombies use to fight against the plants. The Zombies fight the plants with the Z-mech to take over Suburbia and call it Zomburbia. The plants then fight the zombies to get back into their homes. You can either play as plants or as zombies. Garden Warfare 2 is a fun zombie game that can be changed in a lot of different ways. There are also six new characters in the game that will keep you interested.
Fortnite: Save The World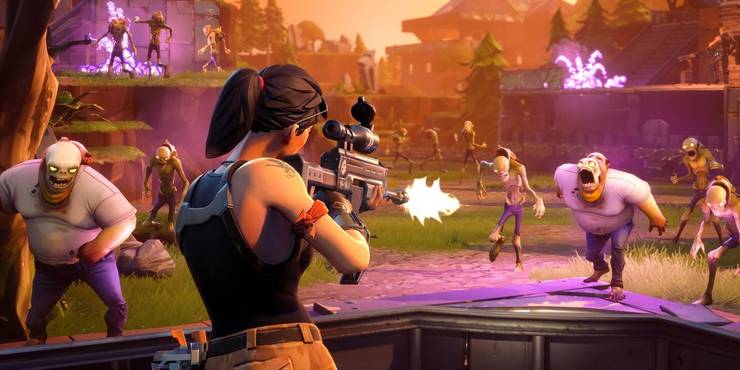 Save the World is a fun addition to Fortnite that was first made available for early access in 2017 and will be launched in 2020. It has great action and interesting building systems. The game asks what would happen if Minecraft and Left 4 Dead were put together.
The game takes place on Earth, where 98 percent of the world's people vanishes when a storm comes out of nowhere. The people who are still alive have to fight zombies. Unfortunately, the tasks in this game tend to get boring as you play it more. Save the World is a fun take on the zombie theme when you watch it in small pieces.
Death Road To Canada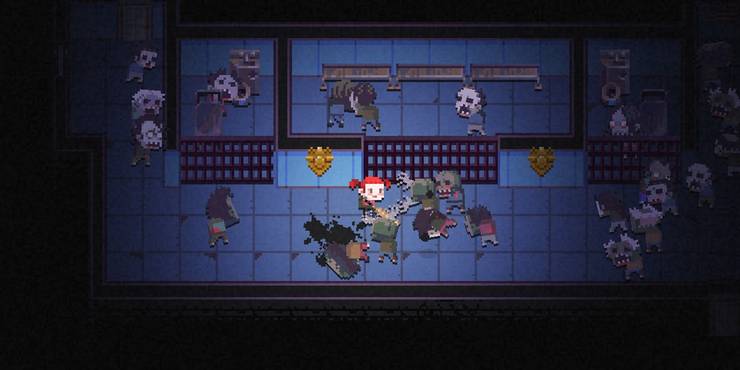 There are a lot of different kinds of zombie games. Death Road to Canada is a story about zombies and the Oregon Trail. This game is hard, and when you die, the music keeps playing over and over again.
In the game, two people who have lived through a zombie apocalypse take a car trip to Canada to stay safe. The game lasts for two weeks, during which time the two survivors try to get to the border between the US and Canada. The players meet different people along the way who can join them on their trip. Sometimes, "siege" events happen where the player has to fight off a large group of zombies for a set amount of time. Death Road to Canada is a simple but very fun zombie game. It is a memorable take on the zombie theme. This is a trip you should take.