14 Best Xbox Series X|S Games With The Best Story
These Xbox games are a must-have if you want to play something with a great story.
As the number of games in the Xbox environment keeps growing, owners of the Series X|S might find it harder and harder to choose what to play. Not only do they have a good selection of first-party games, but they also have a lot of third-party and cross-platform games, as well as a few great small games that are worth checking out.
And that's before we even think about the huge number of games that work on both systems. But let's say you're one of those people who prefers Xbox games with a lot of story, which is something PlayStation is usually good at. You might be thinking what Xbox games can compete with games like God of War and The Last of Us 2. And you'll be shocked to find that there are quite a few that meet that specific criteria. Here are a few of the best Xbox Series X|S games with stories.
Gears 5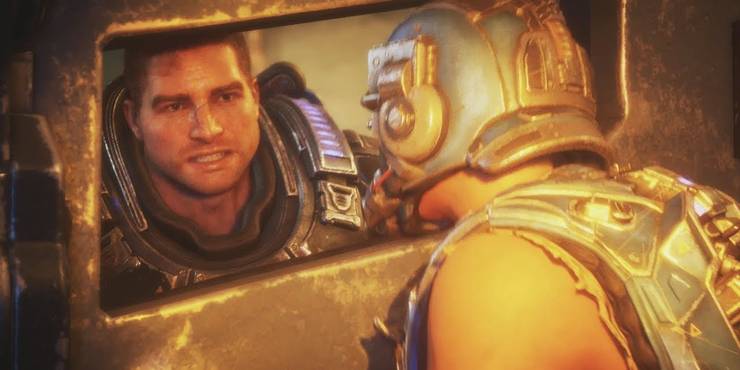 The Gears of War series has changed a lot over the years, but one thing has stayed the same: even though the games are marketed as a tough-as-nails, muscular-dudes-fight-horrible-creatures-with-chainsaws-attached-to-guns kind of adventure, when emotional moments do happen, they happen with no mercy. From finding a lobotomized Maria in the Locust caverns to Dom's sacrifice in Gears of War 3, the series knows how to break your heart and make you feel like an unstoppable COG fighter.
Gears 5 keeps up with this trend by making things harder for our new heroes, JD, Del, and Kait. Even though Gears 5 came out a few years ago, we won't give away what has to be the most surprising choice you've ever made in a Gears game.
Soma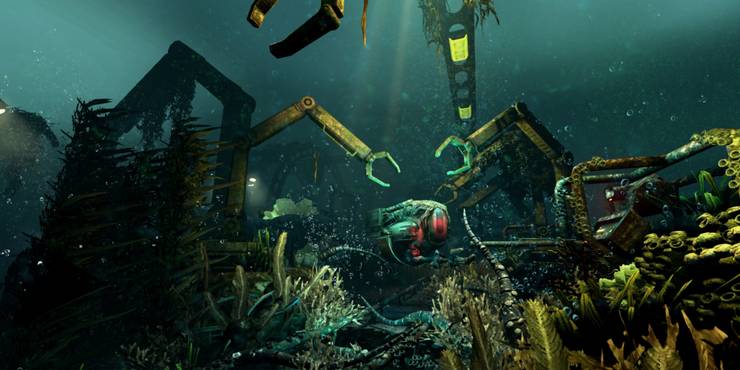 Soma was originally made for PC, so moving it to platforms is a gift to its story. Its deep philosophical questions about what it means to be a conscious human being can now be faced by more people than ever before.
You play as Simon, a man who suddenly finds himself in an underground facility that is quickly falling apart because of a global crisis that has brought the human population to the edge of extinction. Soma has scary parts that are not for the faint of heart, but if you can get past that, the story will stay with you long after you finish the game.
A Plague Tale: Innocence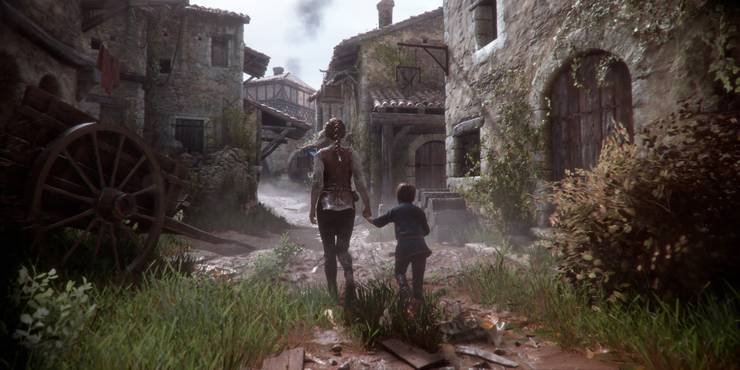 The voice acting is great in both "Innocence" and "A Plague Tale: Requiem," which is the sequel to "Innocence." Amicia and Hugo's trip through their rat-filled world is twice as scary because every word they say shows how deeply they feel. The game is about these two siblings, Amicia and her younger brother. Amicia is trying to protect and lead him through the dangers of a plague-ridden France.
There are more magical parts to the story than the historical setting might suggest, but the changes made to real events only add to the story that Innocence is trying to tell. No matter how much Macula magic is added to the story, at the end of the day, it's about a sister and brother who love each other in a world that wants to tear them apart.
Life Is Strange: True Colors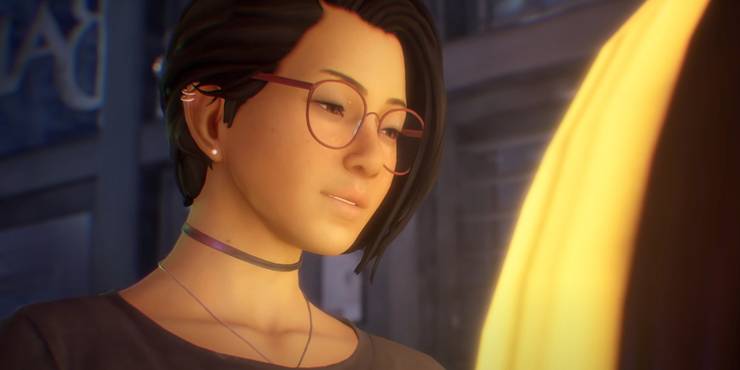 Since the first Life Is Strange game, the series has kept giving us interesting stories with lots of twists and turns. True Colors is the same way in this way. You play the part of Alex Chen, who goes to a small mining town to see her brother. It starts out as a pretty good time for the two siblings to see each other again. Alex soon finds out, though, that the town hides some dark secrets, which she tries to find out.
It's a story-based action Xbox game, so you can move around, talk to people, and interact with things. One unique part is that Alex has a special power that lets her see how other people feel. This skill is useful all through the game.
As Dusk Falls
As Dusk Falls has one of the most unique types of art and animation that I've seen in a while. This makes the game stand out right away from other story-based adventures. But that's not the only thing the game has going for it. The story is also very well done.
In 1998, when the story takes place, two families meet in the Arizona desert. The Walkers are a good family, while the Holt boys are criminals. But the story slowly shows that they are more than what their stereotypes say. You make so many decisions during the game that you pretty much decide who they are and what they do.
Alan Wake Remastered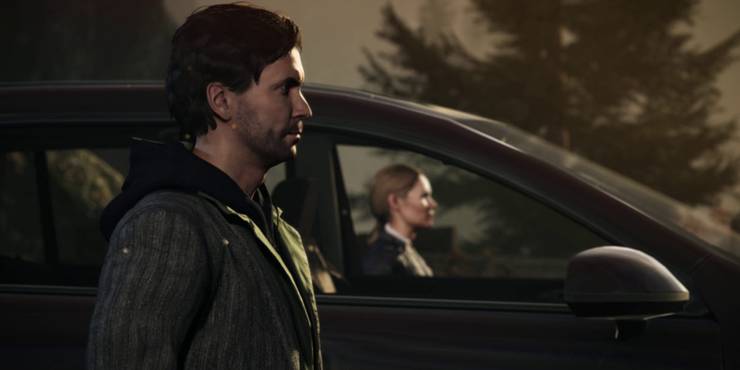 Alan Wake came out in 2010, but in 2021, it got a new version that worked on newer devices. And it turns out that the major story is still just as interesting as it was before. Alan Wake and his wife, Alice, go to a place called Bright Falls on their first trip.
The idea is that Wake will be able to get over his writer's block, which is stopping his job as a novelist, while he is on vacation. But he won't have trouble writing for very long. He finds out quickly that Bright Falls isn't like other towns. There's something dark here, and it seems to be especially interested in the main figure.
Immortality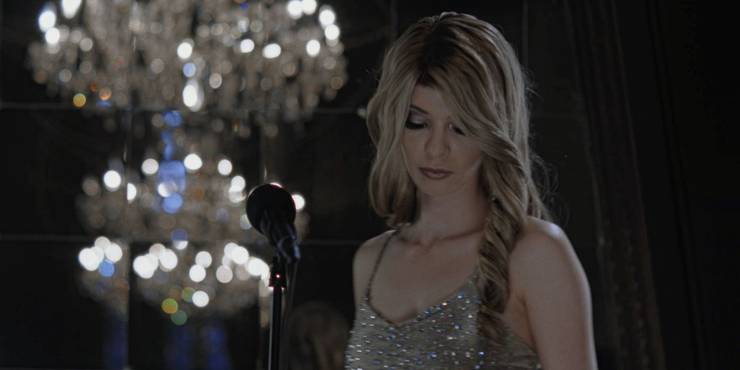 If you've played Her Story or Telling Lies, you'll feel right at home with Immortality, since it was made by the same company and plays very similarly. This is because it is an interactive film game in which you look at different pieces of live-action footage to try to answer a mystery.
This one's story is all about an actress named Marissa Marcel. From 1968 to 1999, she was in three movies, but none of them were ever shown in theaters. Marissa is also missing right now. You have to figure out what happened to the actress and the movies she was in by looking at the film footage, interviews, and any behind-the-scenes vids.
Yakuza: Like A Dragon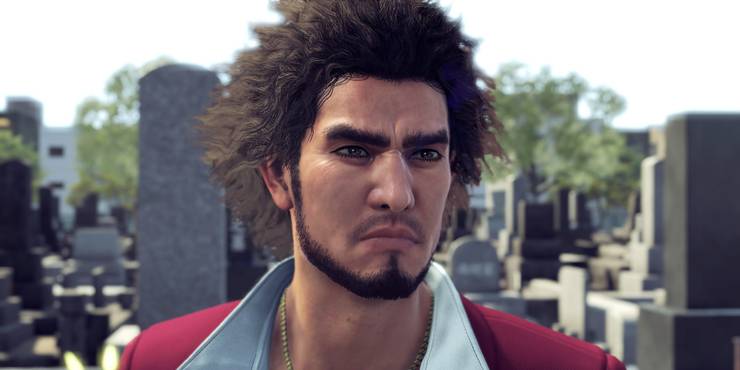 Yakuza: Like a Dragon came out with the Xbox Series X|S in 2020 as a timed system exclusive. It had already been released in Japan earlier that year. And unlike the other games in the series, this one was inspired by Japanese role-playing games. For example, the turn-based fight system looks like it was taken straight from a Dragon Quest game, which is also mentioned in this game.
The main character of the game is Ichiban, a low-level henchman for the Arakawa Family who just got out of jail for a murder he didn't commit. He soon finds out that Arakawa betrayed the Tojo Clan, which his clan was a part of. This sends him on an RPG-style quest with a group of heroes to find out what happened.
The Forgotten City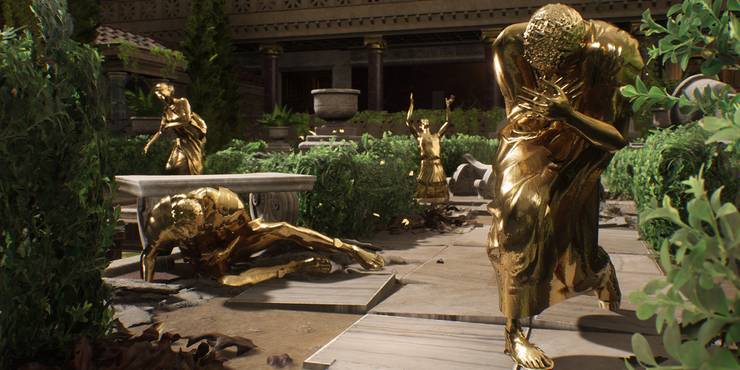 There are many great game mods, but not many of them are good enough to be independent games. The fact that The Forgotten City began as a Skyrim mod shows how great it is. The real game isn't quite the same as the mod because it has more detail and works better. The story is still about people and rules, though.
At the beginning of the game, you are asked to check out some nearby ruins, which lead you to a beautiful Roman city. Once you get there, you learn that "the many shall suffer for the sins of the one." This is the place's golden rule. The meaning of the quote is that when someone sins, everyone turns into gold. This is a very important part of the journey. All of the people who live in this city are just as important, since you will spend most of the game talking to them and learning a lot from them.
The Medium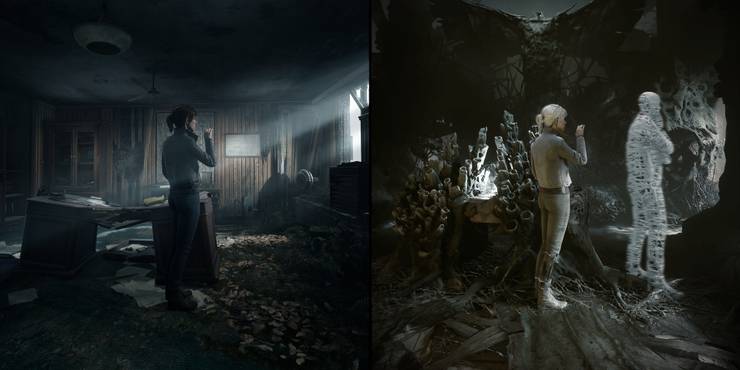 The Medium is a psychological horror game that came out in 2021 for the Xbox Series X|S as a limited-time system exclusive. It was made by Bloober Team, which had already become known for horror games like Blair Witch and Layers of Fear.
In their newest game, you follow a spirit medium named Marianne. She keeps having dreams about an abandoned holiday resort and a man who says he knows what those dreams mean. The game is similar to the first games in the Silent Hill and Resident Evil series. It uses fixed camera angles and an eerie setting to make the player feel more and more scared. Its story also looks like it will have many layers to its main secrets, which will be slowly revealed over the course of the eight-hour campaign.
Halo Infinite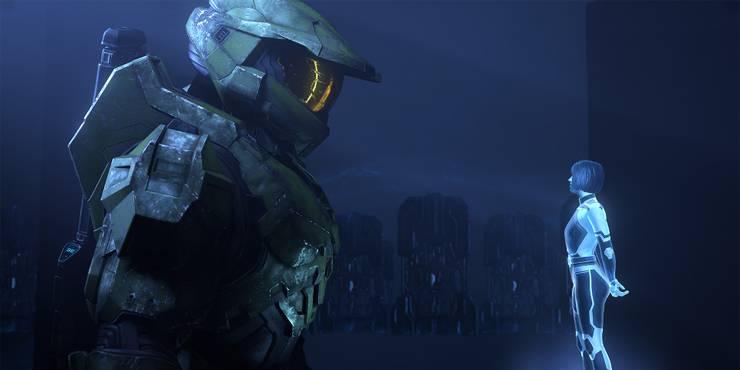 The Halo series has been with Xbox Game Studios since the beginning, so it could be called the company's pride and joy. And with Halo Infinite, the most recent game in the series, 343 Industries set out to make the most complex Halo game ever.
Players take on the role of Master Chief again in the single-player campaign, but this time he has to deal with a group of alien races called the Banished while also trying to finish his mission to stop his former partner and rogue AI, Cortana. The game takes place on Zeta Halo, a ringworld where the Banished have built their base. Chief must fight to help the UNSC win the war with the help of another AI called simply "The Weapon."
Psychonauts 2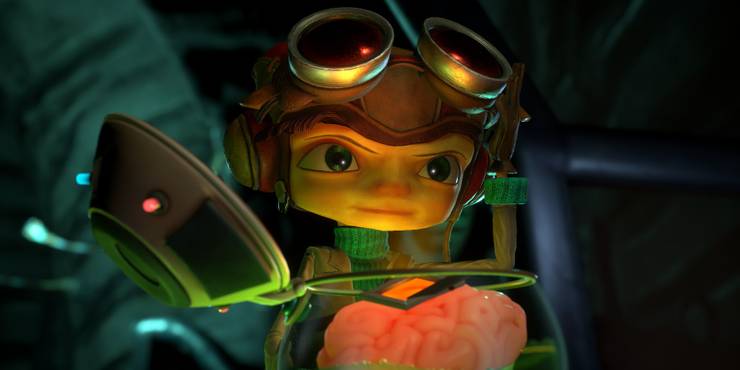 Tim Shafer has been a great writer ever since his early days at LucasArts. So, when it was first said that his team at Double Fine would be making a follow-up to Psychonauts, one of his most popular games, fans were excited.
Psychonauts 2 would come out in 2021, and almost everyone would like it because it lives up to its promise of being another mind-bending platforming adventure game like the 2005 Xbox version. Funny Shooter game takes place right after the first game and its follow-up, Psychonauts in the Rhombus of Ruin, which was only for VR. Players take on the role of Raz, a member of the name-giving task force, as he tries to figure out what happened to their boss.
Marvel's Guardians Of The Galaxy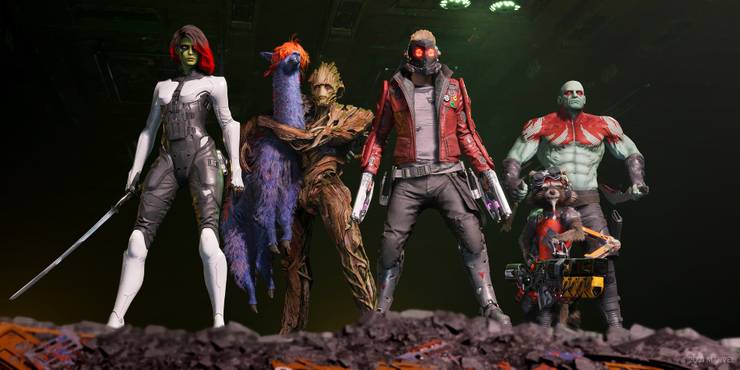 No one really thought much of Guardians of the Galaxy when it was first shown at E3 2021. Most of that was because the last Marvel product Square Enix worked on left us with a bad taste. So you can imagine how surprised we all were when the game came out and turned out to be really cool.
Not only were there no microtransactions in sight, but the gameplay was tight and the graphics were great. Even more shocking, though, was that it had a story that was both funny and sad. In the Guardians of the Galaxy movies, the Marvel Cinematic Universe showed us that these characters had a lot of heart, but it was nice to see how well that translated to a video game in this version.
Pentiment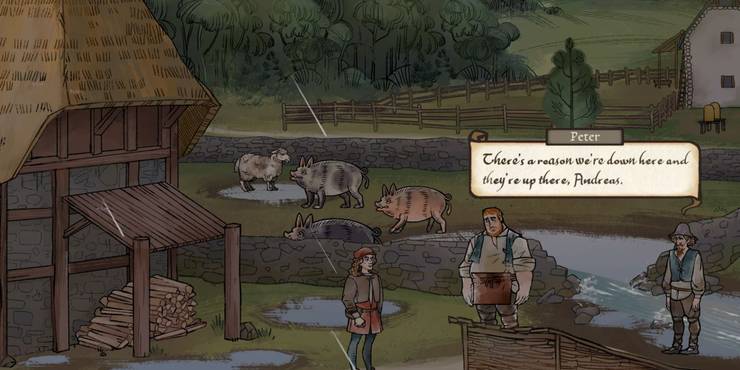 There are many things about Pentiment that are different from how games are usually played. Aside from the rare ancient manuscript-style art, it also had one of the most philosophical ways of telling a story in modern games. You follow the life of Andreas Maler, a Bavarian artist who lived in the 1600s and made his living by drawing for lords and barons from a monastery. Until one day, when a friend of yours is accused of killing the said baron.
Over the course of 25 years, Andreas will look for the real killer and find conspiracies, secrets, moral dilemmas, and facts that are better left hidden. How do you decide who is at fault or who SHOULD be at fault? Are you doing the right thing? What does "right" mean to you? Prepare to ask yourself a lot of these difficult questions as you go through the story.