6 Beginner Tips And Tricks In Farming Simulator 23
Here are some tips to help you get started with Farming Simulator 23!
Farming Simulator 23 is now even more like real life than it was before. A game that shows how a farm is grown for mass production in a realistic way is going to get complicated. With just a short tutorial, you can work with a huge number of cars and animals.
This guide will tell you what to do on your first few days as a real farmer in Farming Simulator 23. It can be hard to keep up with Farming Simulator 23. You can live your farm life however you want, and these tips will help you decide what to do next.
What To Do With Your Beginner Wheat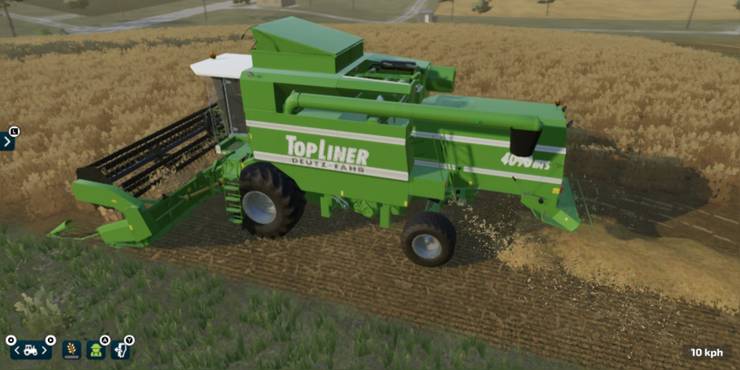 You can start with a whole plot of land with wheat that is already grown. You can sell everything the same way you did in the lesson, but you also have other choices. If you want to get ahead in Animal Husbandry, save some of that grain to feed your first chickens.
If you want to feed it to your chickens, you will need to buy a Baler to turn it into hay bales, which you can then take to the chicken field. If you don't want to buy animals right away and would rather sell, keep an eye on the piece of land. It will start to grow weeds and will need to be plowed and cleaned.
How To Start Animal Husbandry In Farming Simulator 23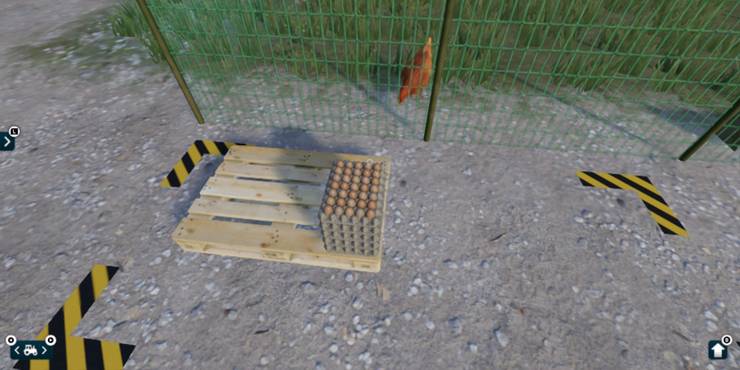 You have two young chickens and one rooster to start with. In Farming Simulator 23, you don't need a rooster to have babies. Both of your chickens are too young to lay eggs yet. The cheapest animal to buy is a chicken, which costs $50, so you should buy at least one full-grown chicken from the store.
If you don't buy a Pallethandler vehicle, like a crane, you won't be able to collect the eggs you make. Your birds' eggs will be put on a pallet outside the fence. You will need to buy barns and lots that are already built on the map before you can start buying other animals.
Go to the map and click on the "Points of Interest" tab to see where the cow barn, horse barn, pigsty, and sheep barn are. All of them will cost you money to unlock, and there are farming lots close with crops ready to be picked. If you buy one of these barns, you'll be able to buy animals there.
Choose Different Machines For Different Tasks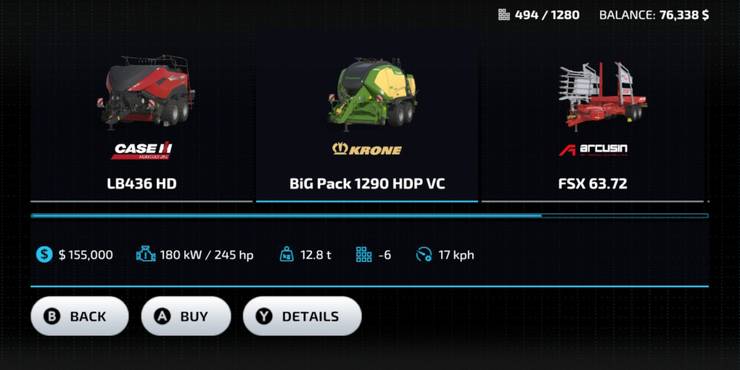 There are a lot of different tools that each do something different. You don't have to buy every one. It depends on what you want from your farm. You start with the basics, which include a seeder, a reaper, and a cultivator.
You will need to buy fertilizer and a sprayer at some point if you want to keep gardening. You can improve the yield of your crops by using cow manure or regular fertilizer. Herbicide will be sprayed by sprayers to stop weeds from coming up and ruining your fields. These are things you must get first.
The other tools only do what you want them to do. There are tools for Forestry and Animal Husbandry that you can choose to use or not. The rest will give you different ways to make and move things. The bigger tools you can buy with more money will make farming easier as the seasons go by.
The Weather Affects Your Farm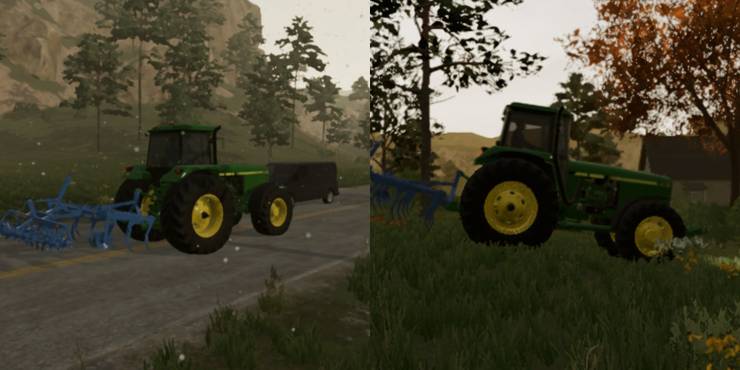 A new method has been added to make Farming Simulator 23 even more like real life than it was before. You can now go to the Weather Forecast to find out what will happen in the coming days and months. When it rains, you can still harvest your crops, but it will cost you half of what you would usually harvest.
As the seasons change, the way your farm looks will also change. You start in the spring and summer and end up in the fall and winter. Your seeds have to be planted at the right time of year, so you have to know what to plant each month.
You Can Change The Timescale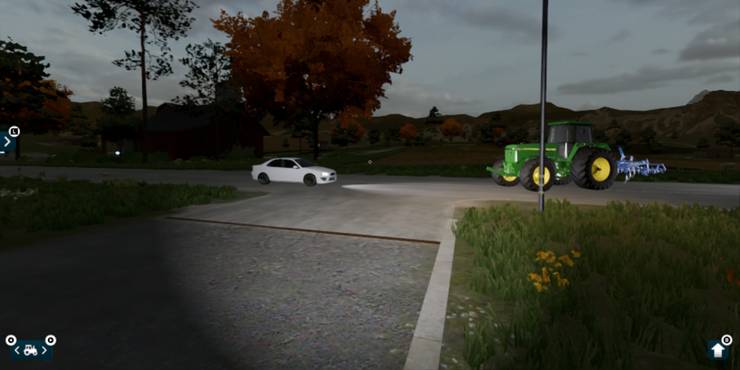 By far, this is the most important thing to remember. Everyone has things to do and places to go. If you go to Settings, the period will be the first thing you can change. This lets you speed up or slow down the days. If you want a grind but don't have enough time to play through the seasons regularly, you might want to speed up time.
You can also change it so that the time in Farming Simulator 23 matches the time in real life. The speeds can be anywhere from 2x to 90x. In Tunnel Rush game, there are no limits. You can change things however you want to make them better fit your way of playing.
Second Day Basics
All of your plots might start to grow weeds or new plants. You will need to start pulling out any weeds and getting ready for your first real harvest. Use the plow, which is the smaller green truck, to get rid of grass from plots.
Even though you have a lot of room to grow and buy more plots, you get a lot for one person. You can use AI workers to help you get started, but every second you use them, your money goes down the drain because you have to pay them an hourly wage. When you're just starting out, it's best to do everything yourself until you have a solid production line.
If you don't spend money on Animal Husbandry as a side job, you should buy either a fertilizer or a sprayer as your first new machine.
You can fertilize your plants with dung, but you won't have a cow or pig yet. Regular fertilizer will do.
The manure spreader with the lowest price is $25,000. You can buy a Sprayer in the Crop Protection area of the shop for $39,000. It will spray herbicide to keep weeds from ruining your crops.