Everything You Need to Know About Personal Loans
Everything You Need to Know About Personal Loans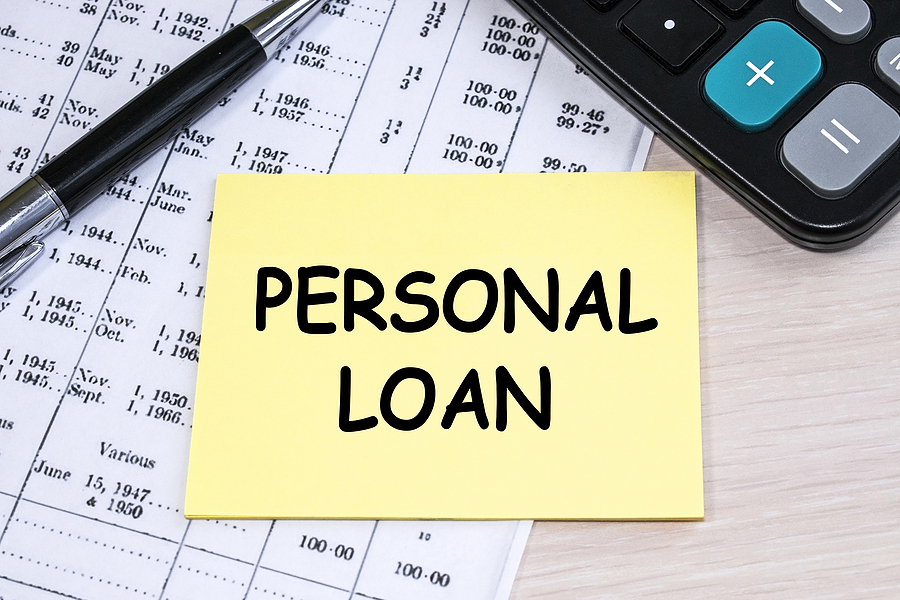 Financial planning is a crucial part of our lives. Yet, it often gets neglected until we face a substantial monetary hurdle. It could be an emergency medical bill, when we need funds for higher education or a home renovation project. When you need a significant sum of money quickly, it can feel like your options are limited. But one viable solution that often comes to the rescue is a Personal Loan.
Understanding Personal Loans
A Personal Loan is an unsecured loan provided by financial institutions and NBFCs. Unlike specific loans like car loans or home loans, you can use a Personal Loan for any purpose.
Types of Personal Loans
They generally come in two forms – secured and unsecured. Secured loans require you to pledge an asset as collateral. In contrast, unsecured loans don't need collateral but generally come with higher interest rates.
Purpose of Personal Loans
While Personal Loans don't have any end-use restrictions, common uses include:
Medical emergencies

: A

Personal Loan

can provide relief when medical bills pile up unexpectedly. 

Higher education

: A Personal Loan can be a lifesaver when paying a tuition fee for higher education. 

Home renovation:

Home renovations can be costly, whether it's adding a new room or remodelling the kitchen. A Personal Loan can help spread this cost over time.
Read More – From Bad to Good: How to Transform Your CIBIL Score and Achieve Financial Success
The Mechanics of Personal Loans
Understanding how Personal Loans work is critical before you decide to apply for one.
Application process

: Most banks and NBFCs in India offer an easy online application process for Personal Loans. After you've applied, the lender assesses your application based on your credit history, income, and other factors. If approved, the loan amount is disbursed to your bank account.

Eligibility criteria

: These may vary between lenders but generally include age, income, employment status, and a high credit score. For instance, most banks require a minimum monthly income of INR 20,000 for eligibility.

Documentation

: Common documents required include proof of identity, proof of residence, salary slips, and bank statements. Some lenders might require additional documents based on your employment type and the loan amount.
The key here is to thoroughly research and understand the lender's criteria before applying for a Personal Loan.
The Role of Credit Score in Personal Loans
Your credit score plays a significant role in the Personal Loan approval process.
Understanding Credit Scores

: A credit score ranging from 300 to 900 is a numerical representation of your creditworthiness. Banks generally prefer a score of 750 and above for lending.

Impact of Credit Score

: A high credit score may lead to quick loan approval and lower interest rates, while a low score may either lead to rejection or higher interest rates. 

Improving your credit score: Regular loan repayments, using credit responsibly, and maintaining a healthy mix of credit are some ways to improve your credit score.
Knowing and improving your credit score can be extremely beneficial when obtaining a Personal Loan.
Interest Rates and Repayment Terms
Interest rates and repayment terms are crucial elements of a Personal Loan that directly affect your EMI and overall loan cost.
Understanding interest rates

: Personal Loans in India generally come with two types of interest rates – fixed and variable. A fixed interest rate remains the same throughout the loan tenure, while a variable rate fluctuates according to market conditions.

Factors affecting interest rates

: These could include your CIBIL score, loan amount, tenure, and the lender's policies.

Repayment terms and EMI

: The repayment terms, including the loan tenure and EMI, are set based on the interest rate and your loan amount. You can use a

Personal Loan

EMI calculator to estimate your monthly payments and plan your finances accordingly. 
With a thorough understanding of these factors, you'll be in a much better position to make informed decisions and manage your loan effectively.
Charges Associated with Personal Loans
Personal Loans come with several fees you should be aware of before borrowing.
Processing fees

: Most lenders charge a processing fee, usually a small percentage of the loan amount. This fee is used to cover the cost of processing your loan application.

Prepayment penalties

: Some lenders might charge you a prepayment penalty if you decide to pay off your Personal Loan before the tenure ends. It's crucial to check the lender's prepayment policy before you take a

Personal Loan.
Late payment charges

: If you miss an EMI payment, you might have to pay a late payment fee. 
Knowing these charges can help you better plan your loan repayments and avoid unexpected costs.
Final Thoughts
A Personal Loan can be a viable solution to your immediate financial needs. However, it's essential to consider the interest rates, fees, and charges associated with the loan. A Personal Loan EMI calculator can be a valuable tool to estimate and plan your monthly repayments, allowing you to make informed decisions based on interest rates, loan amount, and tenure.