Exploring Choki Dhani Noida's Rajasthani Village Vibes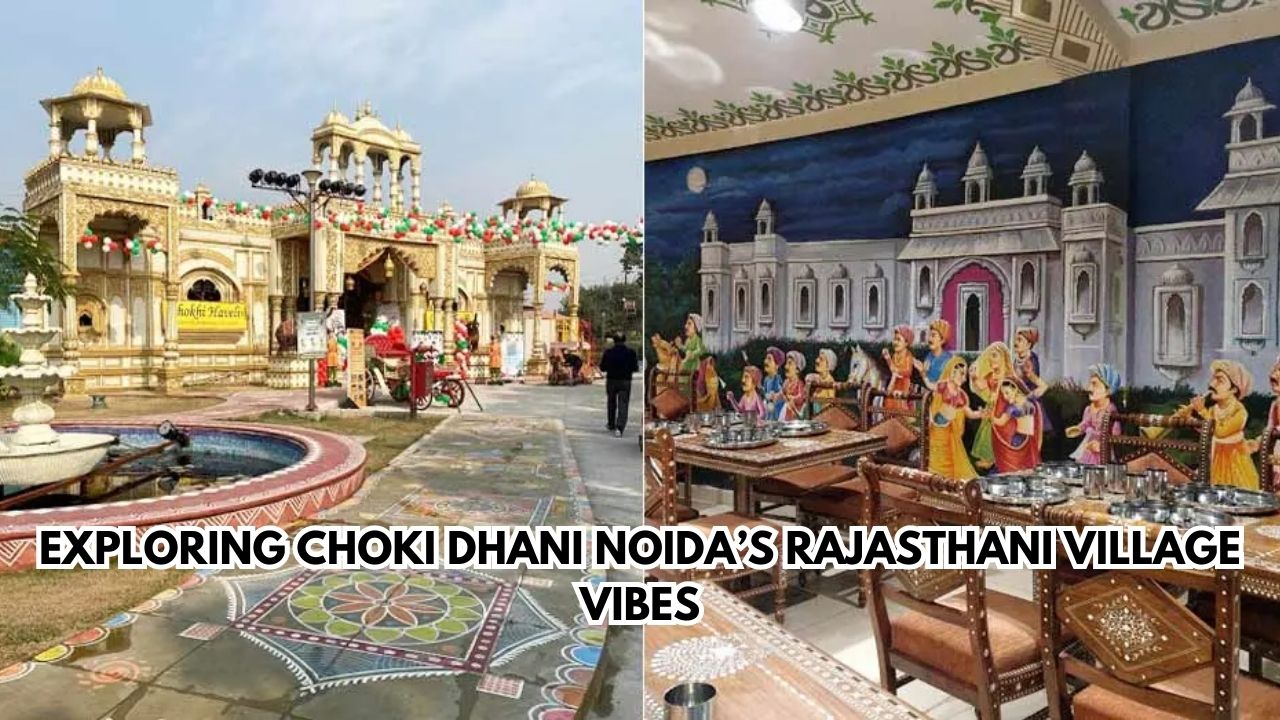 Exploring the vibrant culture of Rajasthan is a feat on its own as the rich culture of Rajasthan is worth exploring. However, people living in Delhi NCR may find it a little difficult to visit Rajasthan Back and forth. It can be very tiring for people to go visit Rajasthan whenever they wish to explore the state and the authentic culture present in Rajasthan. 
Well, people can easily experience the tradition of Rajasthan at a very quirky place in Noida where they will get to enjoy all the cultural activities as well as unlimited food. 
Chokhi Haveli: An Experience like no other
Choki Haveli also known as Choki dhani in Noida is a place like no other and you will get an experience that will leave you mesmerized. The gorgeous Rajasthan décor and ambiance created in the place will mesmerize the visitor as he/she enters the place feeling like a king or queen under the grand entrance created. 
The entire village created in Noida is spread across an area of 2 acres and it aims to bring pleasure to people with the help of the village experience that is provided at the place. There are a number of activities that people can enjoy at the place like live performances, magic, camel rides, puppet shows, and even a pottery workshop where you get to create something for yourself. Now, I am sure that you are excited to know about the place so, let's start with the Chokhi haveli noida ticket price. 
What are the ticket prices for Chokhi Haveli?
Chokhi Haveli offers visitors a unique atmosphere and cultural experience well worth experiencing. It's understandable that many people want to learn the ticket prices beforehand to plan their budget for taking in all this historic village has to offer. Though one might assume with all the included activities the cost of admission would be high, individual adult tickets are very reasonably priced at just Rs. 450. Children's tickets are even more affordable at Rs. 350. Both rates provide full access to the Havelis, village streets, demonstrations, and performances. Nowhere else can you find such rich heritage and entertainment for such an inexpensive fee? No need to break the bank – individuals and families alike can afford to immerse themselves in the charms of Chokhi Haveli. With convenient online booking through Book My Show as well, tickets are simple to purchase in advance. The affordable rates truly make experiencing this unique destination worthwhile and accessible for all.
What is the timing for Chokhi Dhani, Noida?
Chokhi Haveli has flexible visitation timings, allowing guests to comfortably fit a trip into their day. The historical site is open daily from 12 noon until 10 PM, providing a generous window to arrive and explore. With an opening time of 12 noon, visitors do not need to start their day too early in order to see the attractions. The later closing of 10 PM gives sufficient time to experience the Havelis and village surroundings without feeling rushed. The long operational hours from 12-10 PM make planning a visit to Chokhi Haveli convenient for guests with a range of schedules.
Also, Read: Newjetnet.aa.com Login JetNet: JetNet AA Login | American Airlines