The 7 Most Heroic Sacrifices In Video Games
In games, there are a lot of characters who would do anything to protect the ones they care about. Here are some of the bravest people ever.
In games, there are a lot of characters with strong personalities that players like and with whom they can connect emotionally. Players can root for their characters because they feel like they are on the same trip with them.
Some characters are ready to give everything they have to defeat evil and save what good they can. Many of the characters' bravery can't be measured, and they'll go to any lengths to protect the ones they love.
Angel – Borderlands 2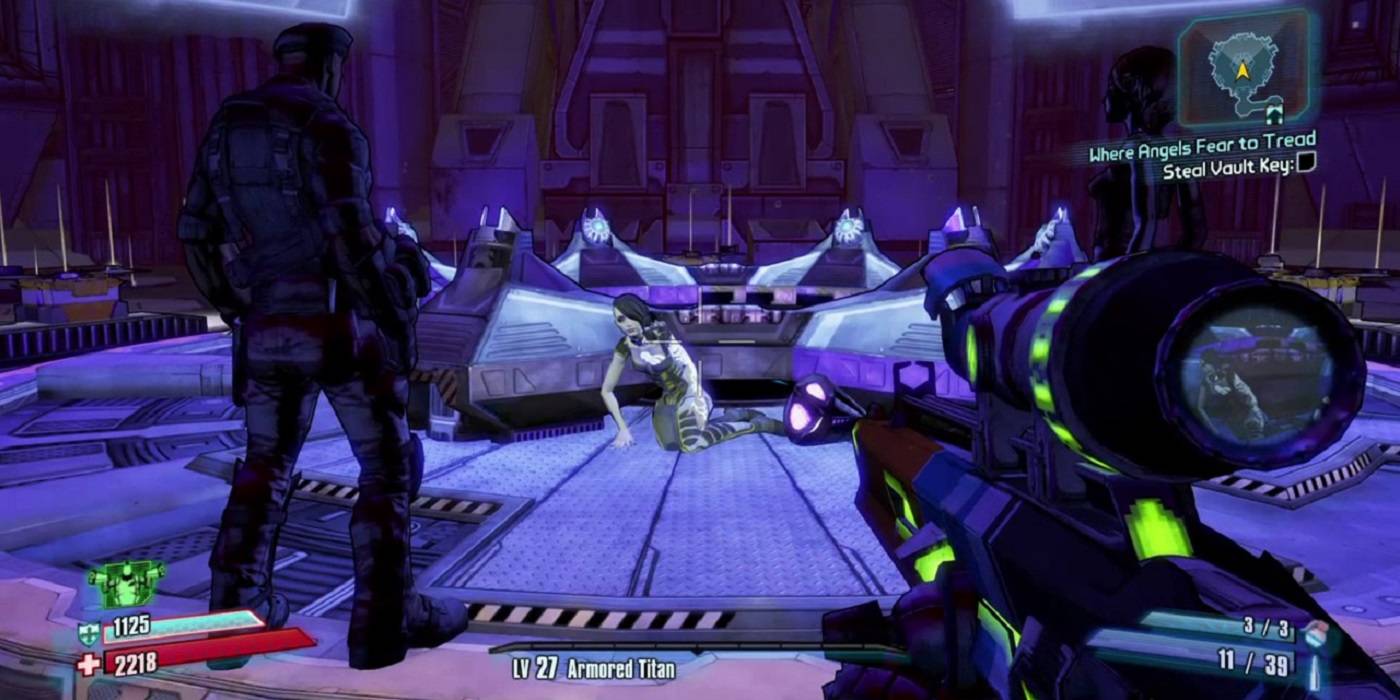 Angel's story is a sad one, and what she did was even sadder. After Angel found out she had siren powers, her mother was killed by one of the guns she had taken control of. Handsome Jack, her father, could never forgive her, so he made Angel use her siren skills to help his business, Hyperion. As players get close to the end of the game, Angel tells them to kill her so she can stop being a slave to her father.
Angel has been helping the player character since the beginning of the game, and many players want her to be free, but they know that this can't happen. Handsome Jack is finally hurt when the player gets to kill her as she asked. Angel's life as a way for her father to keep an eye on her is sad, and her attempts to die to weaken him and get away from him are nothing short of brave.
The Knight – Hollow Knight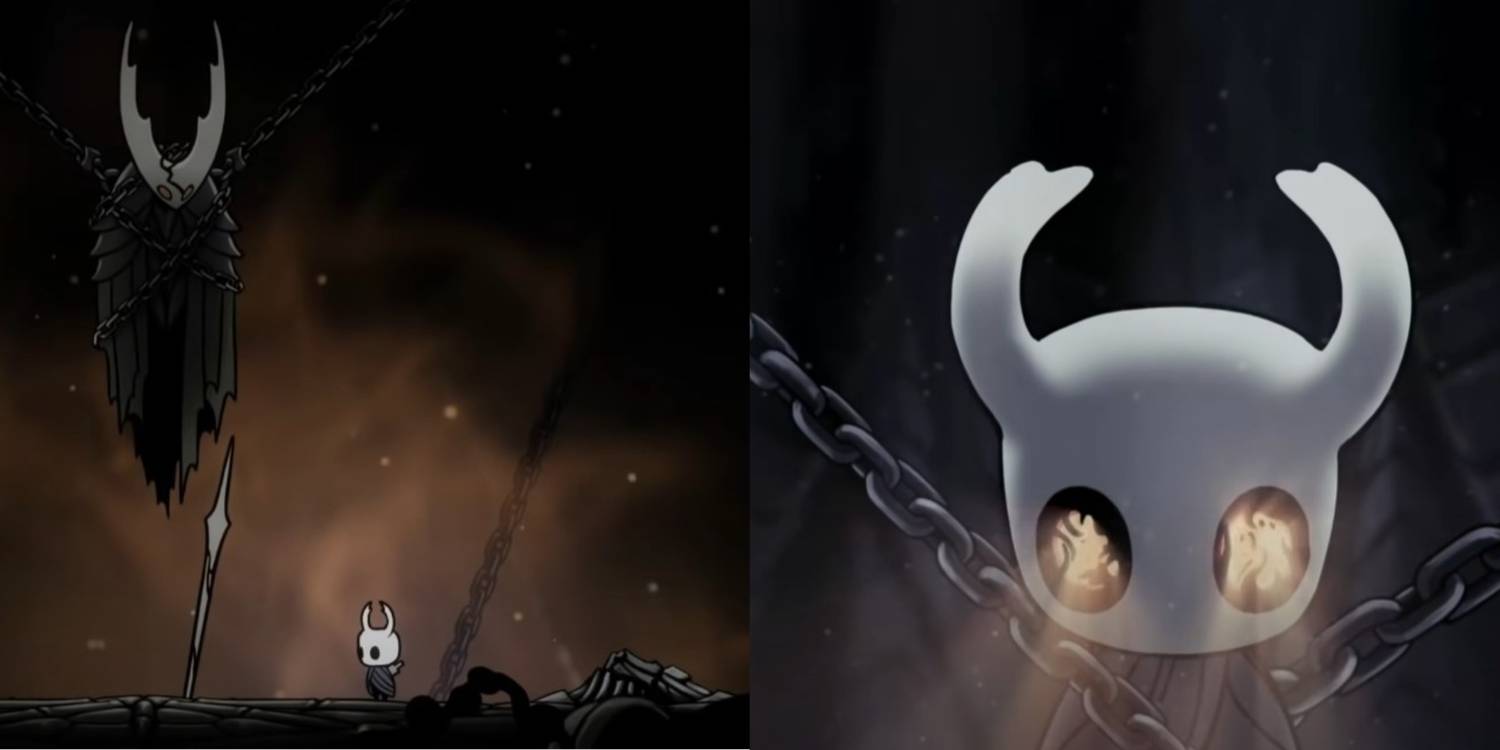 In Hollow Knight, the player takes on the part of The Knight, a vessel that wants to stop the infection that is spreading through Hallownest. At the end of the game, when players get to the Temple of the Black Egg, they meet the game's last boss, The Hollow Knight. Players must beat The Hollow Knight, who is chained and infected, to stop the infection from spreading across the land. The battle itself is very moving. The Hollow Knight goes through different stages as his health goes down. As the infection takes over more of his body, his mind becomes clouded by a desire to kill The Knight and make the infection win.
During the battle, The Hollow Knight's mind is sometimes freed for a short time from the infection, at which point it tries to stab itself to help the player. These cuts are made on purpose so that The Knight can take its place and stop the spread of the infection. The use of violins in the background music makes this moment even more sad, since the final boss wants to help the player beat it. When the Hollow Knight is finally defeated, the players will see the same thing happen to The Hollow Knight as the sickness is taken over by them. Chains fall from above and bind The Knight in place, just like they did to The Hollow Knight. Now it is up to The Knight to stop the sickness that is locked away in The Temple Of The Black Egg.
Kuro – Sekiro: Shadows Die Twice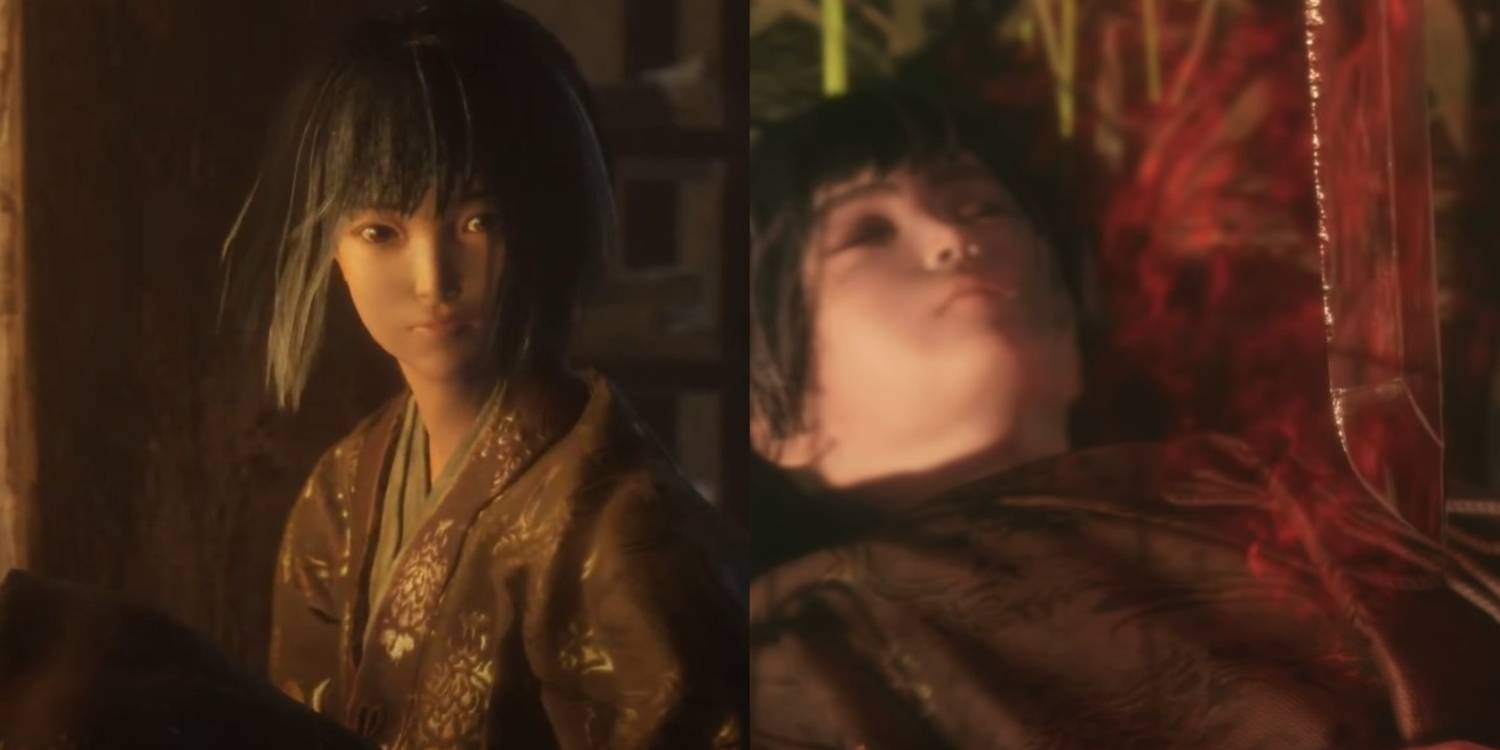 As if beating the difficult bosses in Sekiro's story wasn't hard enough, the game's Immortal Severance ending makes players do something impossible. After Sekiro beats Isshin, the Sword Saint, who is known for being one of the hardest bosses in video game history, Kuro tells him to kill him. When Kuro is killed, the ties of life are broken. This means that the power of the Dragon's Blood can no longer cause deaths.
This is the easiest and most popular of the four possible endings, so most players will have to kill Kuro. Not only is his death in this ending very sad, but it is also a brave act by an innocent child who wanted to get rid of war and disease in the world, and we can only respect him for it. Players should know, though, that there are ways Sekiro can keep Kuro living in the other endings.
James / Dad – Fallout 3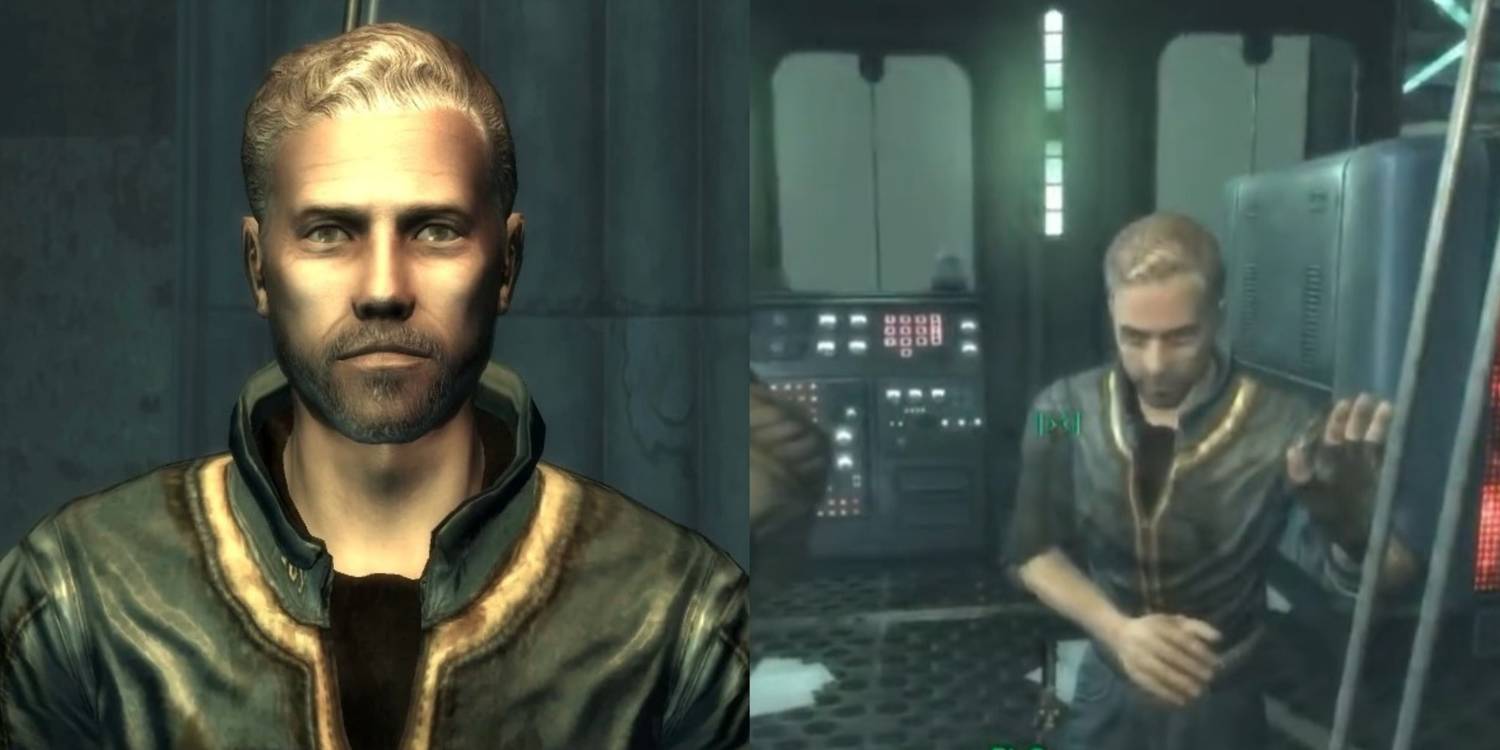 In Fallout 3, James, the father of the Lone Wanderer, manages to get out of Vault 101. The player's only job is to find James and find out why he left the Vault in the first place. Players quickly find out why he left, and James says that he was involved in Project Purity, a plan to give everyone in the Capital Wasteland clean, purified water. This was James's lifelong goal, but he never finished it.
Unfortunately, Colonel Autumn and the enclave, who want to take over the operation, get in the way of James' plans before he can reach his goal. The players can do nothing as their father is forced to do what Autumn says. James acts like he agrees, then fills the room with radiation. He then puts his hand on the unbreakable glass and bravely tells the player to run, sacrificing his own life to keep his dream alive.
BT-7274 – Titanfall 2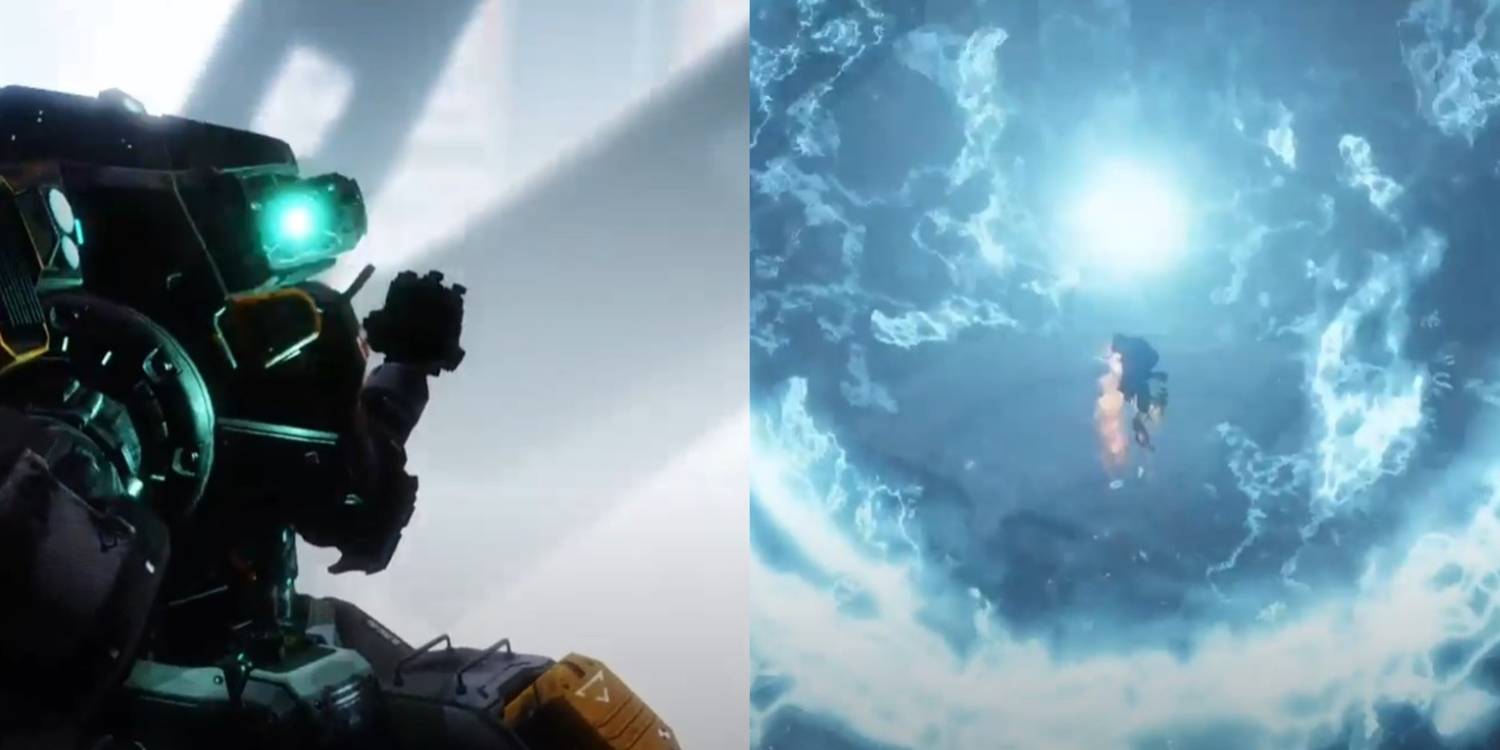 As pilot Jack Cooper gets ready to die in his Titan BT-7274, the friendly killing machine decides it's not yet time for Jack to die. BT starts his main routines, and the last one he does is "protect the pilot."
When the cockpit door opens, BT grabs a furious Jack Cooper. BT tells Jack that he can trust him, and then he throws him away to safety. BT keeps going and doesn't stop, giving up his own life to destroy the Fold Weapon totally. Even though BT-7274 was a giant who did what his pilot told him to do, what he did for Jack shows that he was more human than people may think.
John Marston – Red Dead Redemption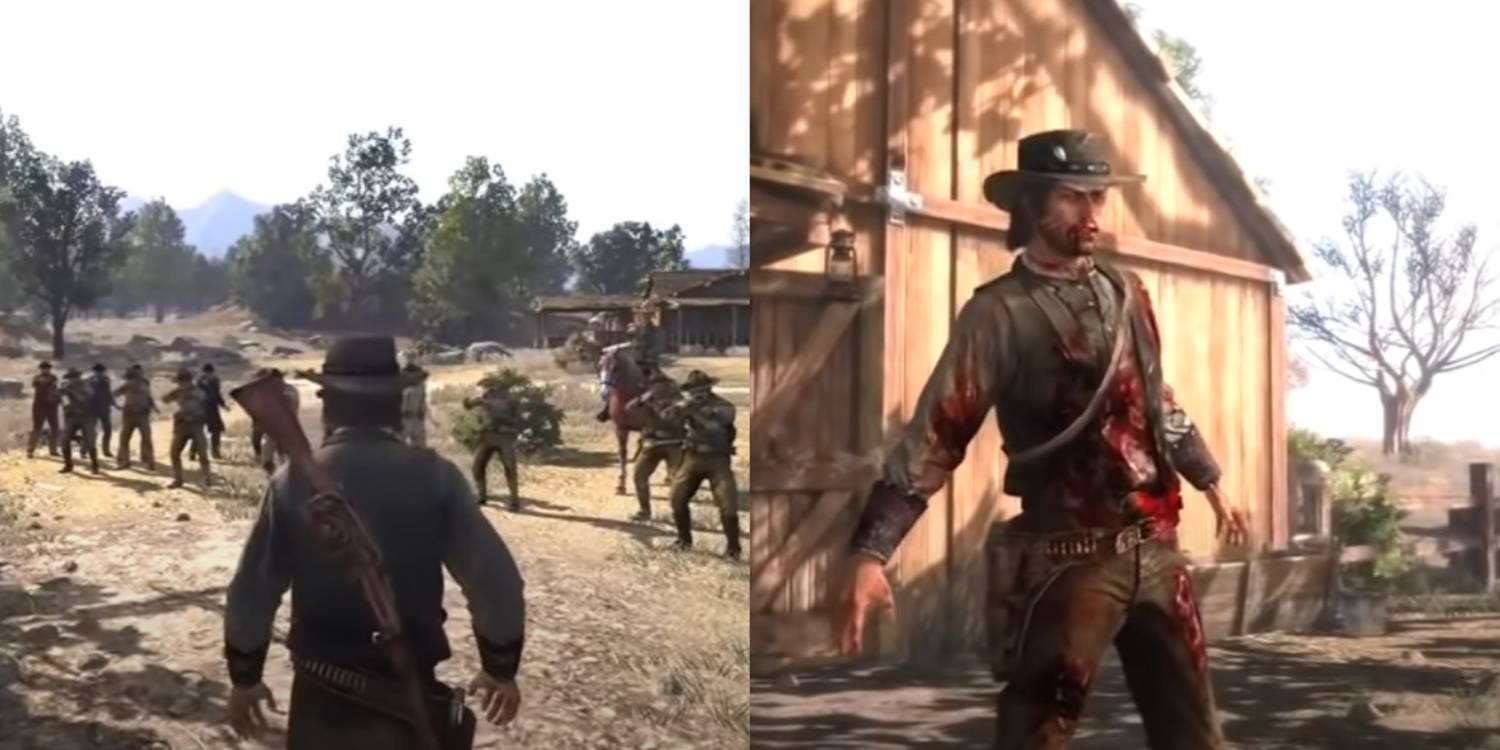 John Marston thought he was done fighting after keeping his end of the deal as a hired gun for the government. However, he still had one more battle to fight. In one of the last stages of 8 Ball Pool game, Edgar Ross leads an attack on John and his family by the government. Even though John had already done their dirty job, they tried to tie up one last loose end. This is sad because John just wanted to be left alone. After a shooting, he and his family go to a barn, where he tells his wife and son to run away. He knows that the odds are against him outside, but he tells them to get away anyway.
John opens the barn doors bravely, even though dozens of guns are aimed right at him. John doesn't want to give up without a fight, so he pulls out his gun and tries to kill as many of the guys as he can, but he can't win. John bravely stands tall as bullets hit him and the other men leave him to die. This was his last act of resistance. His family came back soon after and found his body. In the last part of the game, where players take control of a grown-up Jack Marston, a satisfying revenge comes full circle. Jack goes after Edgar Ross and kills him in a traditional battle. It's a great ending to an amazing story and the right way for his father to get even at the end of the game.
Dominic Santiago – Gears Of War 3 Game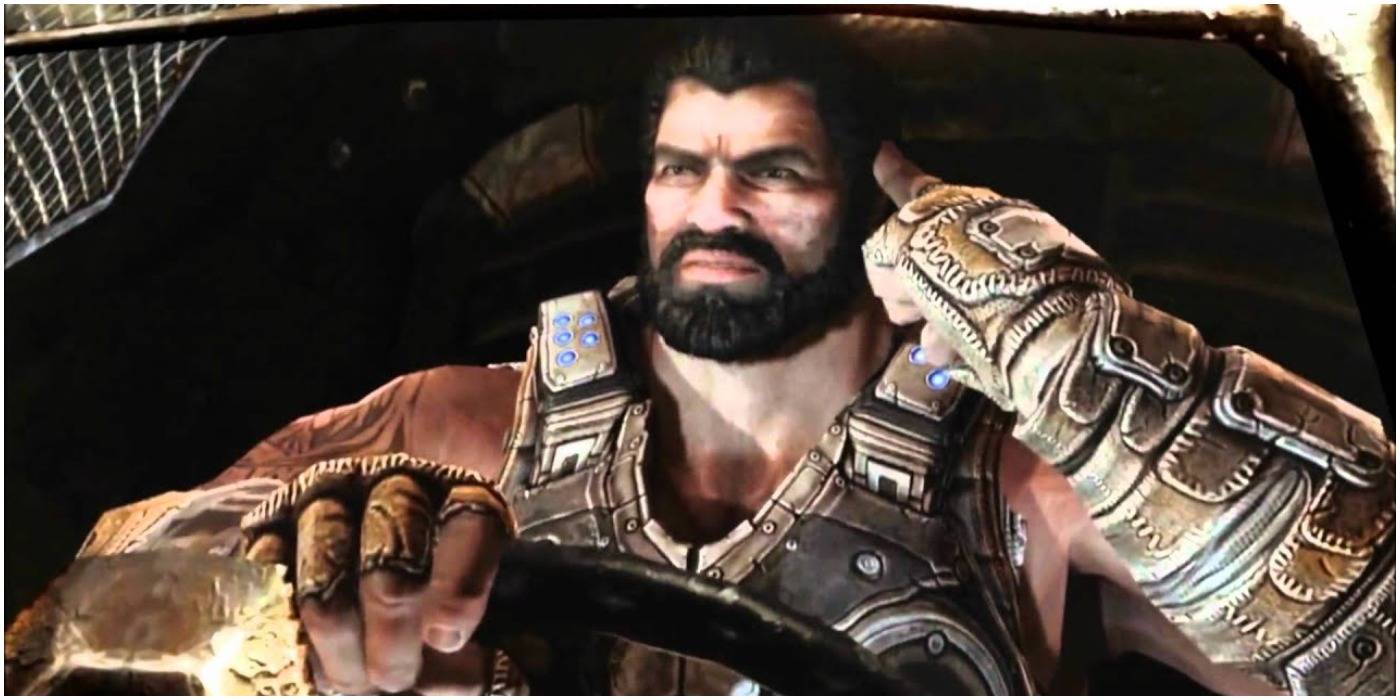 Dominic Santiago was never the same after he lost his wife. It broke him up for years. Marcus Fenix and his squadron seem to have no way out after being trapped by hordes of Lambent and Locust forces in the town of Mercy. They are fighting for any chance to get away. Dom wasn't ready to lose anyone else after losing his wife, brother, son, and daughter. When Dom sees that there is no clear way out for the group, he has to do something.
Dom drives out of the tunnel and turns around his truck after fighting his way to it. As he gets ready to do what needs to be done, he stands his ground and looks up to talk to his wife, Maria. As Dom's car crashes into the fuel depot, Gary Jules's "Mad World" starts playing. The explosion kills all of the enemies, giving Marcus and his crew time to get away. His death is still one of the saddest things to ever happen in a video game, and it still makes people feel sad even though it happened 12 years ago. Players can rest easy knowing that Dom will soon be back with his family.