Worth Visiting Family-Friendly Vacation Spots In United States
Family-Friendly Vacation Spots In United States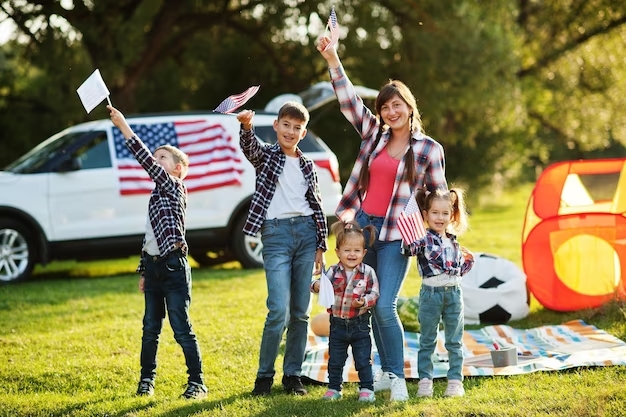 There might not be a person on earth who does not wanna go on vacations. Overall travelling on vacations is necessary for a person's own well-being, it improves your mental and physical health, Boosts your confidence and refines your communication skills. Travelling with the family is even better it enhances family relationships and you get to make remarkable memories. So Getting ready for a family vacation that makes everyone happy and gives you special memories? It might seem like a big job but don't worry, our comprehensive guide will take you on a journey to the best exotic places where you can travel along with your family and friends.
Orlando, Florida – The Magic Awaits!
Orlando nicknamed as "The Theme Park Capital Of The World" is home to one of a kind adventure lands. A few of those includes Magic Kingdom by Disney World, Universal's Island of Adventure and Wizarding World of Harry Potter. Those are the place where dreams became reality, A place where families can immerse themselves in a realm of fantasy, witnessing alive their favorite childhood characters, Wander in Fairytale Castles and explore the world of wizards.
Washington, D.C. – A Lesson in History
Capital of the United States of America; is a carefully planned city made to distinct from the rest of America. It features the iconic white house, the center of country's democracy. Washington is also a place to countless historical avenues and monuments like the Washington Monument, Lincoln Memorial and U.S. Marine Corps War Memorial. These are the places which provide a better picture of the country's past here people learn about their national heroes and embrace them. The Museums and Art galleries in the National Mall is a heaven for historians and a history class lesson for children.
San Diego, California – Sunny Adventures
Nested alongside the Pacific Ocean in southern California, San Diego is famous for its pleasant climate, peaceful beaches and a list World class attractions like the Legoland , San Diego Zoo and San Diego Safari park. It is a heaven for ocean lovers where surfers can have the dream moments of their lives. Legoland also offers an immersive experience that sparks the imagination of both children and adults.
It is a place where you along with your family can roam around beaches and explore world-class attractions, Everything here to ensure that your family vacation is filled with joy, discovery, and cherished memories that will last forever.
Hershey, Pennsylvania – Sweet Escape
Whether you are seeking thrilling adventures, educational experiences, or moments of relaxation,
Hershey, Pennsylvania, offers an all rounded travelling experience. Also named as the "Chocolate Capital Of The World"  this place has a unique blend of chocolate-themed attractions, cultural exploration, and its natural beauty ensures that every family member leaves with a heart full of memories and, of course, a touch of chocolate induced happiness. So, pack your bags and gift your family a sweet vacation to the chocolate capital that they will cherish for years to come.
Chicago, Illinois – Urban Delights
This place is a major tourist ground due to its World class museums and parks like the millennium park. Chicago is a place to beautiful architectures stretching from huge skyscrapers to colorful neighborhoods and including famous structures like the cloud gate statue. with its stunning architecture, attractive museums with lively arts scenes and delicious food, the city offers all families to create cherished memories all to make their vacations remarkable.
Conclusion
Starting on a family-friendly vacation in the United States does not have to be a difficult. With these 5 fantastic destinations, you are able to create lasting memories that cover the diverse interests of every family member. From action-packed theme parks to exciting natural wonders and enriching cultural experiences, these vacation spots offer a blend of entertainment, education, and relaxation. So get ready to set out for an astonishing journey with your family and loved ones, enjoy to the fullest and make unforgettable memories.
Learn more about travel on targetey